If you are conducting your educational video blog or doing webinars, you probably already tried to find really convenient programs for recording video from the screen. Most of the solutions present on the market today are half measures, forcing the user to make sacrifices and choose between convenience and functionality. With Screen Capture Studio from Movavi, these problems will not affect you anymore.
The Screen Capture Studio start screen looks very friendly and not overloaded with control elements. This is clearly not expected from a program close to the professional direction.
The user can choose from four options at once: interacting with the program: capturing the screen, editing saved videos, recording audio and recording a webcam.
Some functions of the program can work in pair. For example, when you capture a screen, you can activate the webcam to record comments for everything that happens.
Layfak: Movavi Screen Capture Studio is able to make you a business guru with your YouTube channel, as it's fashionable to say now, a video blog "turnkey".
Due to the ability of the program to immediately capture video clips in their original quality and the ability to simultaneously record on a webcam, you can start shooting videos in the popular format of "reactions". All that is required of you is to find the video "heavier", turn on Screen Capture Studio and occasionally give your caustic or not very commentary, then edit the video and put it on YouTube.
There is also a delayed screen recording mode. You can simply set the timer on the computer and do their own thing, and recording a webinar, a football match or just a stream on twitch will be started automatically by the program. It is very convenient, considering how much the world is huge, and the organizers write the webinar records not always. If you live, for example, in Khabarovsk, and the webinar starts at 19:00 Moscow time, then the deferred screen recording is a perfect way out of the time difference.
By the way, you can process the video here. The program, while it does not have a button to "do well", still allows you to quickly and easily make some corrections in the future masterpiece. For example, various effects are available, frame stabilization, a "hromakey" function that will replace the background, as well as ample opportunities for retouching and censoring of individual objects. To understand all this help the reference material, you can go to that link from the program. By the way, Screen Capture Studio works fine not only on Windows (10/8/7 / Vista / XP), but also on OS X 10.7 and higher. For owners of Mac computers this is a real find, since there is no need to record video with one program, and then transfer the footage to another application for editing. Here everything is in one place.
For the authors of their own instructions, techniques and webinars, the function of imposing additional elements like geometric figures, pointers and underscores, which are divided into categories, is available. They are useful to increase the visibility of the work being created. In addition, there is the possibility of inserting background music, which is available in the number of Screen Capture Studio tools. Movavi owns an extensive library of licensed audio recordings that you can impose on video without fear of catching a strike for copyright infringement.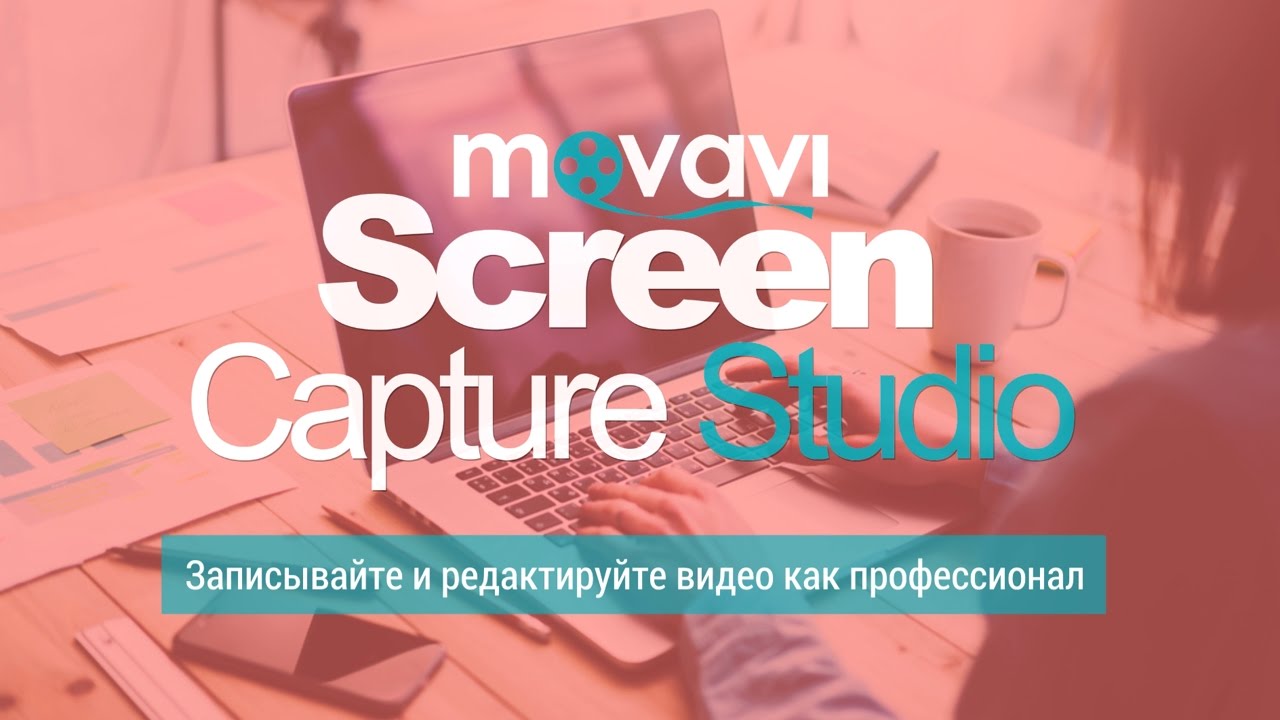 It is convenient that this is not only a simple and convenient program for recording screens (for example, Skype calls, webinars), but also an assistant when editing footage. This makes Screen Capture Studio an ideal tool for business trainers. For 1490 rubles, which are asked for this decision, this is a very good proposal: the only programs for video editing often cost more than 10,000 rubles. You can find out more about the application and buy it from the link below, and if you follow these links, you can purchase the program with a 30% discount: for Windows; for Mac. The coupon period is from April 5 to May 17.